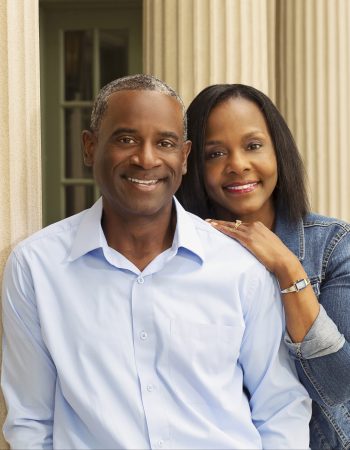 Pastors Alvin and Sennola Fruga
Our Pastors have been in and around the ministry, and each other, for most of their lives. They grew up together as best friends, attended the same church in Pomona, California, and became childhood sweethearts.
Their path to the pastorate has been one that they have traveled together, and it doesn't take long to see that they have truly enjoyed, and continue to enjoy, their journey.
In 1980, Pastor Alvin's desire to use his musical talents for the Lord while learning more about the ministry, led him to Oral Roberts University in Tulsa, Oklahoma. He served as Music Director for the Souls A 'Fire Ensemble, and was a member of the Oral Roberts Television Singers. He returned to California in 1983 to complete his formal education.
During the summer of 1986, Alvin graduated from college with a Bachelor of Science Degree, was ordained to the ministry, and married his childhood sweetheart, Sennola. As a result of his songwriting, Alvin has been nominated for both Dove and Stellar Awards.
In 1996 Alvin and Sennola founded Fresh Oil Ministries, where they ministered specifically to music departments in churches across the country. In 2002 they relocated to Dallas, Texas, along with their four wonderful children – Michael, Teree, Kambri, and Shannon, where they served two and a half years as Pastor of Worship and Fine Arts at Heartland Church in Irving, TX under Pastor Dan Dean of the famous contemporary Christian group Phillips, Craig and Dean.
In 2007, Alvin and Sennola accepted the call to pastor, and pioneered Presence Theater Church, now The Presence in Owasso, OK. Their mission is "To honor and celebrate the presence of God and build a people who passionately pursue His character in their everyday lives".
Pastors Alvin and Sennola, while young at heart, are seasoned ministers in both the Word and worship. In their words, "Our heart's desire is to pour out on the world what God has poured into us." For them, this pouring out takes place every Sunday at The Presence in Owasso.